Healthy Breakfast Choices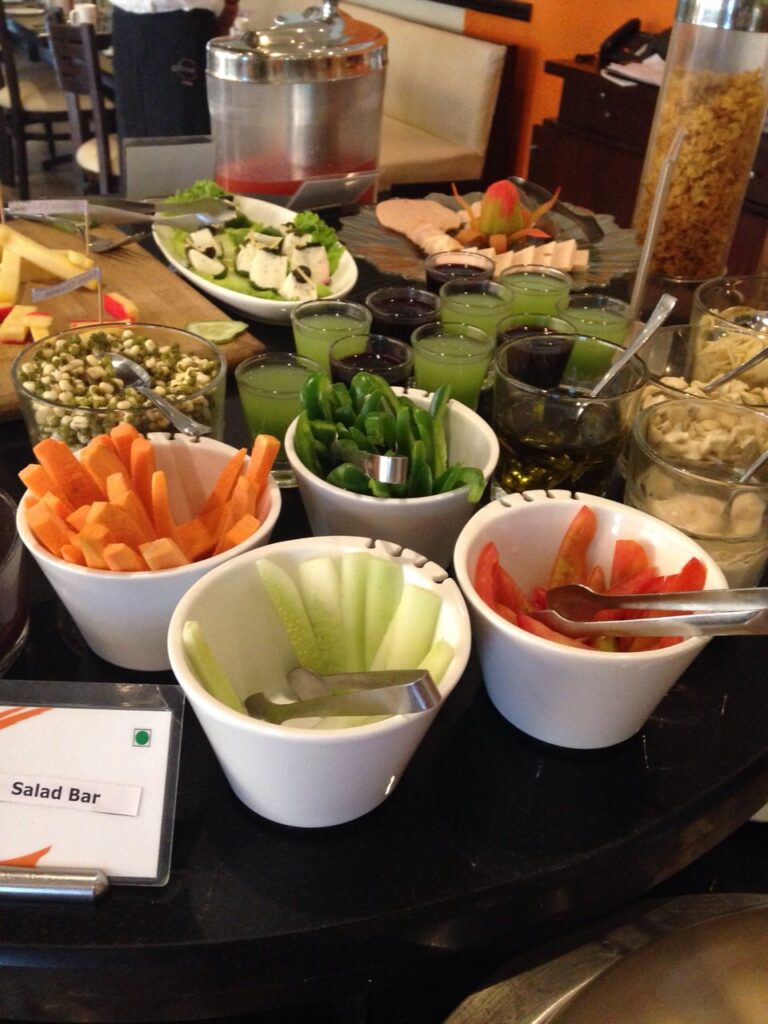 Breakfast Location : Hotel Cirrus ,Goa
Here's why breakfast is critical. When you first wake up in the morning, your body is prepared to hunt for food! Your metabolism is all fired up and your levels of cortisol and adrenaline are at their greatest. 
Beginning your day with a healthy breakfast not only helps to boost your metabolism and keep you burning off calories throughout the day, but it kicks you into a favorable mindset that begins your day in the life of a "dieter" strong! When I visit restaurants during my holidays , I used to binge eat on everything that is sweet and heavy on the calories.
Later on , I did realize that choosing raw veggies and healthy snacking did really boost my metabolism and made me feel lighter throughout the day.
Initially it was difficult to resist the temptation to eat all thats on the table , but slowly ,with a lot of mind control and focused on my fitness and health goals , I could totally overcome the food cravings.
A lot of the foods consumed these days are the precise reasons why most weight loss prayers go unrequited. Conventional foods are full of pesticides, chemicals, and hormones that go directly into our system. Think about it, if the beef you eat is cut from a cow that has been shot with hormones in order to make it grow faster and larger, it's inevitable that those hormones will have the same impact on you. 
Add a fruit or raw veggie to each meal starting with your breakfast. Even if you're eating something truly unhealthy adding fruits and vegetables will help fill you up quicker and give you healthy nutrients that you don't commonly get. This helps your body "look great" inside and out. 
By consuming a healthy and hearty breakfast that's packed with protein, you could be saving yourself from calories intake and jump starting your metabolism too!
Image Source : Shutterstock.com