9 qualities of the Periwinkle flower that inspires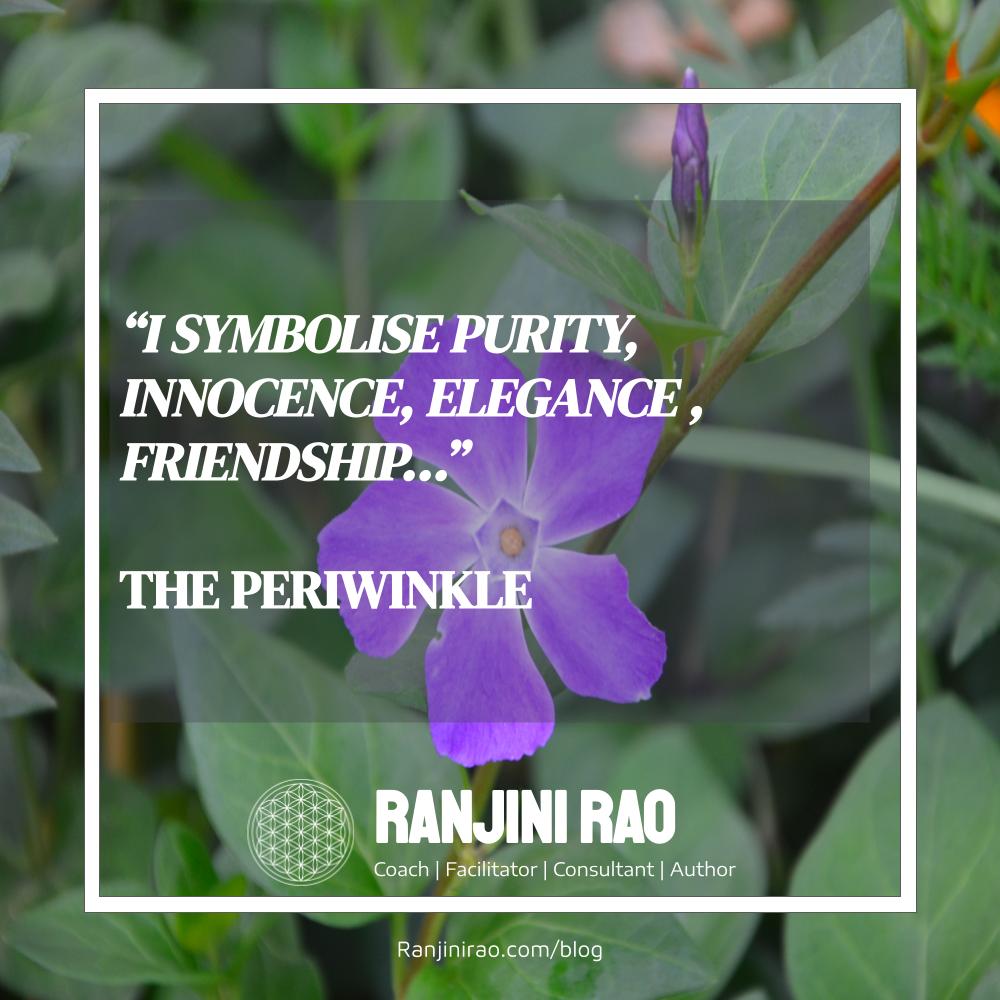 A Symbol of Friendship
Most notably, periwinkle highlights the beauty of companionship. This convivial color believes in the power of a strong bond. Whether you've started a new relationship or seek to strengthen an existing one, periwinkle will fortify your connection. According to periwinkle, friendships make the world go around. If you're interested in expanding your inner circle, allow periwinkle to lead the way.
Innocent
The trials and tribulations of life have yet to impact periwinkle. This childlike hue doesn't succumb to daily pressures. As a result, it maintains its innocence. Unlike most, periwinkle isn't cynical. It always gives life a chance, which is a beautiful sentiment. If you've grown skeptical and need a fresh outlook on life, emulate periwinkle's approach.
Embraces Femininity and brings elegance
Periwinkle is feminine and proud of it. It doesn't mind masculinity, but it has a tough time relating to inherently masculine things. For instance, sports and cars.
Aggressively Enterprising
Nothing stands in periwinkle's path. This spirited hue has a dogged disposition. If periwinkle sets a goal, it'll go to great lengths to achieve it. Periwinkle is so tenacious because it doesn't see failure as an obstacle. Instead, periwinkle regards stumbling blocks as opportunities to grow and learn.
Lighthearted
Carefree, cheerful, and optimistic, periwinkle doesn't take life too seriously. After all, there's no sense in sweating the small stuff. When problems arise, periwinkle addresses them with patience and understanding. It's for this reason why periwinkle is always at peace. For the sake of remaining cool, calm, and collected, periwinkle only focuses on what matters.
Promotes Productivity
Since periwinkle doesn't let trivial matters stand in its way, it doesn't waste time worrying. This bodes well for productivity. Periwinkle sees negativity as a senseless and debilitating factor. When we allow fear to win, we lose our confidence. In the hopes of staying on track, periwinkle remains positive in all that it does.
Represents Eternal Love
If you gift someone a periwinkle present, you're expressing your everlasting affection for this person. No doubt a sweet gesture, there's something especially endearing about the color periwinkle. What's more, if you receive periwinkle jewelry or some other gift, know that your loved one is sending a strong message. This hue is timeless, which is why it's indicative of infinite love. In essence, periwinkle is a wholehearted lover.
Absentminded
Though periwinkle is carefree, it can sometimes be careless. While it's acceptable to have an easygoing character, it's ill-advised to throw caution to the wind. Unfortunately, periwinkle can sometimes be reckless. Some people are reluctant to interact with periwinkle for fear that they'll shirk responsibility. Periwinkle means well, but it can be a bad influence from time to time.
Pure
Periwinkle is so strong-willed that it doesn't let impurities contaminate it. In other words, it preserves its integrity at all costs. Though it can be easy to yield to temptation, periwinkle makes it look easy. Given its resilient and bold nature, periwinkle doesn't entertain immoral desires. Rather than give in to impulses, periwinkle stays loyal to its beliefs and values.