3 Top Qualities of the Sunflower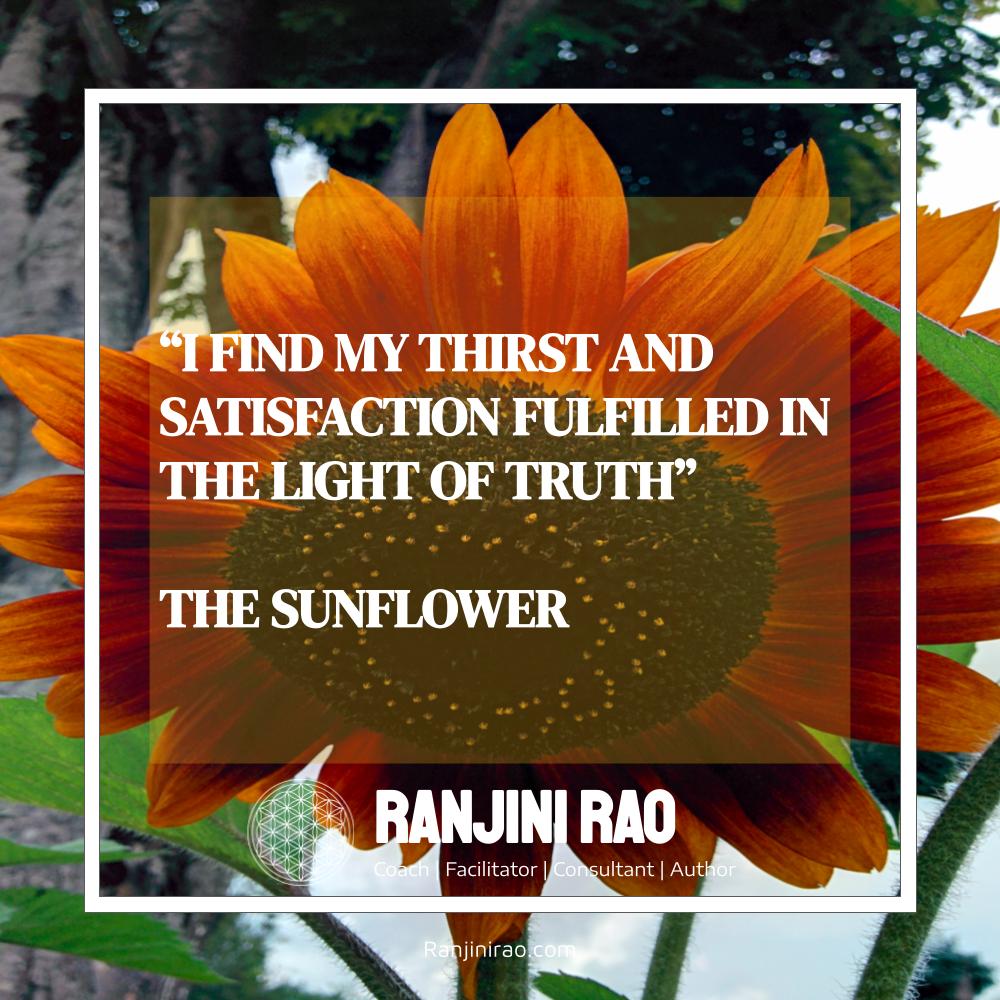 Sunflowers also symbolize worship and faithfulness in various religions because of their resemblance to the sun, which is associated with spiritual knowledge and the desire to seek light and truth. The Incas used sunflowers to symbolize the Sun God, and brought them to temples for worship.
Sunflowers symbolize adoration, loyalty and longevity. Much of the meaning of sunflowers stems from its namesake, the sun itself.
Spiritually Sunflowers represent Light Consciousness .
Consciousness is made up of two elements, awareness of self and things and forces and conscious-power.
Awareness is the first thing necessary, you have to be aware of things in the right consciousness, in the right way, seeing them in their truth; but awareness by itself is not enough.
There must be a Will and a Force that make the consciousness effective.
(Sri Aurobindo)
References: https://www.sunflowerjoy.com/2016/04/meaning-sunflower-symbolism-spiritual.html
In a spiritual meaning, these plants are seen as being genuine followers of the sun. This has a connection with Christians following God and other religions following their spiritual guide or divine being.
No matter how small or how little light there is, sunflowers are believed to seek out the light and hold their heads high as if in worship and adoration of the sun.
They are therefore a symbol of true and faithful loyalty to something that is much brighter and bigger than themselves. The spiritual meaning is much more glamorous than the scientific one below.