Powerful Helpers to Inner Peace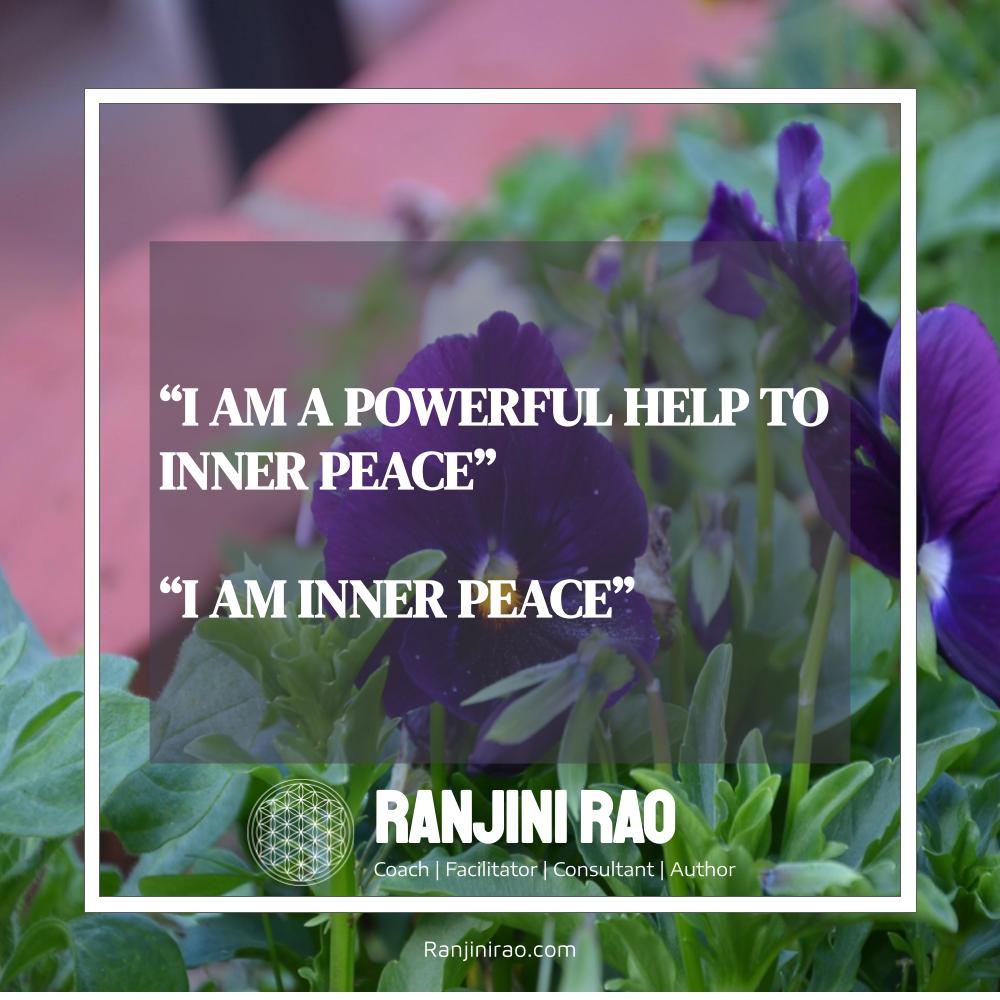 The Pansy
Inner peace is closely related to happiness. From Buddhist philosophy to Mahatma Gandhi and the Dalai Lama, they have all been strong proponents of inner peace.
"The pursuit of inner peace is more important than the search for happiness or success." – Chris Shea
If you want to find inner peace and happiness, you have come to the right place. The concept of peace (as well as inner peace), its relationship to happiness, and strategies to engage in which may result in an increase of one's inner peace and happiness. Additionally, some practical mantras and useful quotes are noted as well.
"Inner peace refers to a state of being mentally and spiritually at peace, with enough knowledge and understanding to keep oneself strong in the face of stress"
(Barua, 2014, p. 24).
Inner peace refers to
"a state of calm, serenity and tranquility of mind that arise due to having no sufferings or mental disturbances such as worry, anxiety, greed, desire, hatred, ill-will, delusion and/or other defilements"
(Gogava et al., 2018, p. 4).
"Inner peace refers to emotional self-regulation and the ability to achieve a state of dynamic emotional equilibrium and competence"
(Ward, 2010, p. 48)
*References : Positivepsychology.com
How to Find Inner Peace and Happiness?
1. Nature
Several experts and philosophical treatise have alluded to human's interaction with nature in increasing one's inner peace. For instance, Robert Puff, a contributor to Psychology Today noted two types of human-nature interactions that can lead to increment in one's inner peace and happiness levels.
Nature in the short-term: Taking short walks outside on an everyday basis while abstaining from using one's electronic devices.
Nature in the long-term: Taking nature retreats for a few days. These retreats give us an opportunity to avoid day-to-day stress (e.g., work commute, workplace pressure, etc.) and focus on our bodies and minds. Retreats come in several forms and shapes such as visiting national parks, religious and non-religious retreat centers , among others.
When I connect to nature – I feel the oneness and the beauty in the flowers and my soul . It makes me wonder how can I better myself and keep getting every day . How are you motivated to achieve your spiritual goals?