Positivity Aura Sprays from Ranjinii Rao
Our Aura sprays are created using a blend of essential oils, sacred chants, Reiki Energy, purified water, essential oils and crystal essences.

There is approx 100 ml in all our sprays.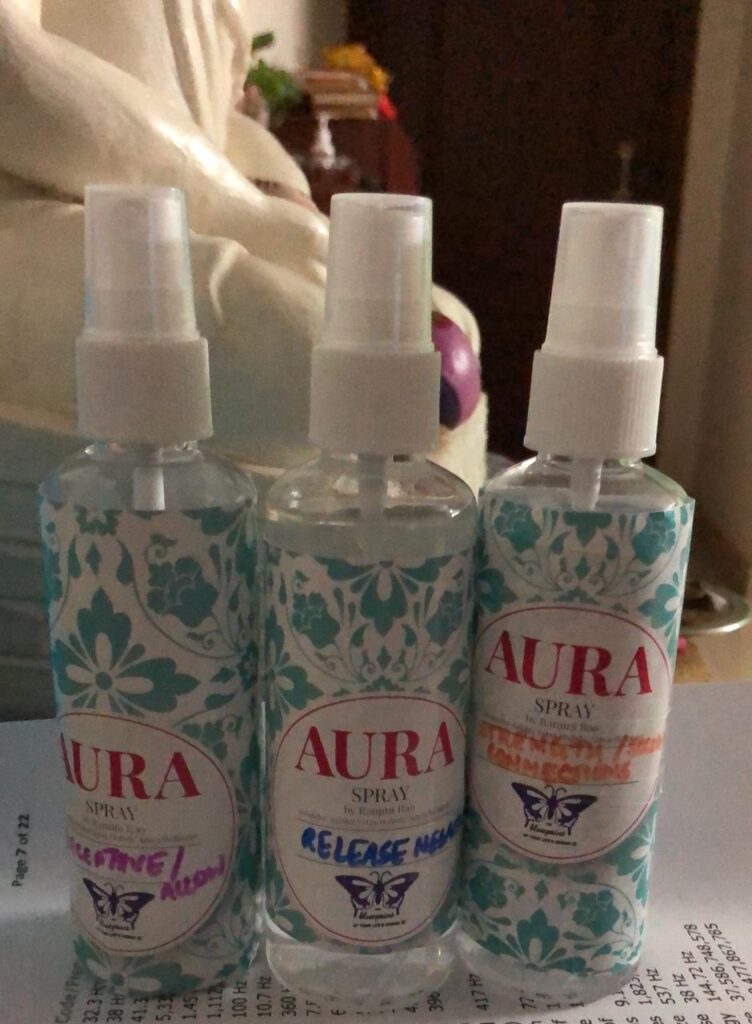 Spray a few mists into your space and walk through the mist to protect your aura for enhancing positivity energy.

Created with the essence of Clear Quartz, Citrine and Yellow Jasper, Carnelian , Pyrite , blended Lavender and Lemongrass essential oils and chants and energy mandalas related to Positivity !