Mandala Art: An alternative for Addiction or Palliative treatment -Part 2
How Mandala Art Therapy Blends in with Other therapeutic treatments?
Mandala Art therapy can serve as an additional therapy for the residential treatment. The parts that are affected by the brain during any art therapy are different from other therapeutic methods. It opens up the creative lobe in the brain. Which is relaxing, fun, and soothes you from inside. It can be an excellent end-of-the-day activity, where patients can positively construct and embrace things they learned from other activities. It will speed up their recovery.
It is very effective in easing of the mental and emotional exertion that is common to happen during the psychoeducational and process group sessions. This can keep them engaged in a constructive manner and will help them go forward in their quest.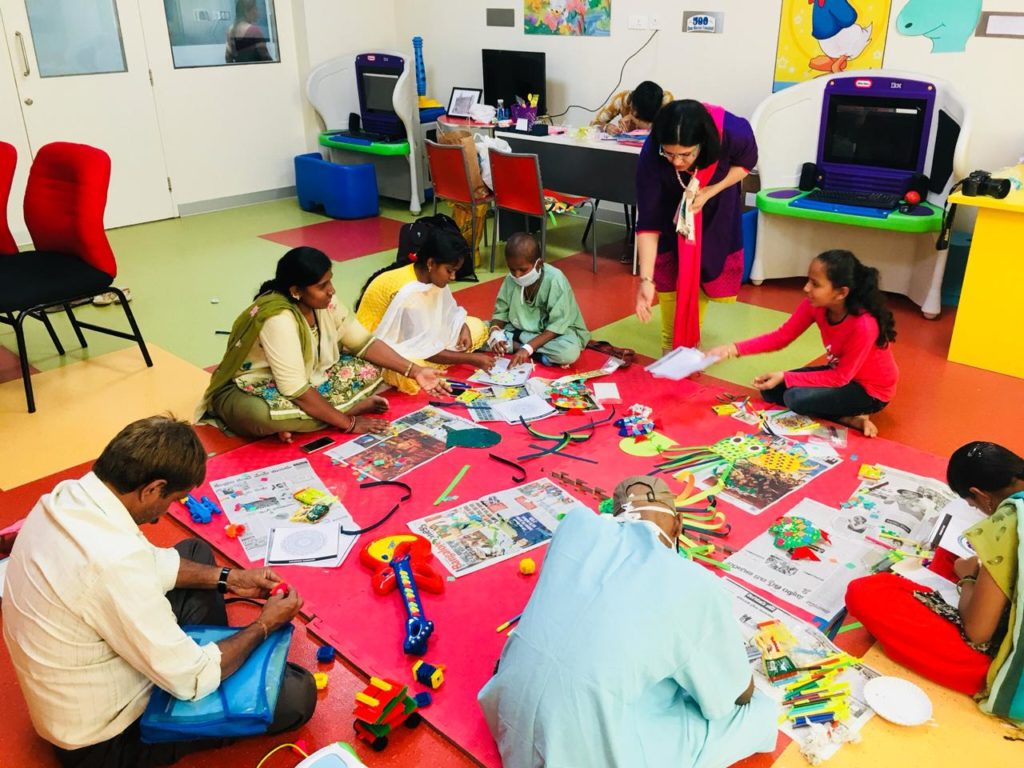 How does it work? 
Mandala therapy uses patterns and different coloring methods that opens up the creative side of the brain and provides them a new dimension to grow. But most importantly, the colors and patterns help them understand their biggest fears and prepares them to creatively work on them to restart their life with new energy and positivity.
A person drained out of positivity finds it difficult to cope with the fast-coming changes that come along addiction rehabilitation or palliative care. There are physical and mental both challenges. They fear change and this decreases their efficiency to work with the therapy. Self-motivation comes from the art therapy. 
Also, for people, specially, the difficult patients with real issues and problems can have separate sessions with mandala art therapist that uses color psychology to understand their problems and reach out for help in their coping process.
Art therapy sessions become their safe space to cocoon in and find their way back to the world of hope. It soothes them and encourages them to work on their issues themselves. Not many people are open up, this challenge is easily fought by art therapy and has proven effective.
Mandala making connects them to spirituality. Even for a general population, meditation and spiritualism can make things positive and wonderful. It teaches self-love and to spread light around you. Someone in darkness, like people in rehabilitation process need it the most. It doesn't need hours, plus helps them meet the wholeness, or cosmos. It balances them with the nature, promotes mental health and self-development. They can make their own mandala or they can use online mandala designs available online to color it and talk about their experiences.
Post-rehab or palliative care art therapy sessions and their effects
Keeping up the process and curbing the urge to again leap on to the darker side is what the addition fighters fear all the time. The process of self-healing doesn't end as they walk out of the rehabilitation center. It is actually start of the actual problems, like acceptance.
Mandala art strengthens them from within and prepares them for the harsh world and unacceptance. But most importantly, it makes accept themselves first. To meet with the wholeness is a joyful experience, it completes you in many ways. It generates a new perspective towards life. It helps you understanding your priorities and keeps you on track. Patients are needed to be encouraged to keep on going with post-rehab mandala art therapy. It calms people down after they have had a hard day, rather then going back to drugs or alcohol, it is something which is constructive, positive and full of life.