Just for today – I will not worry!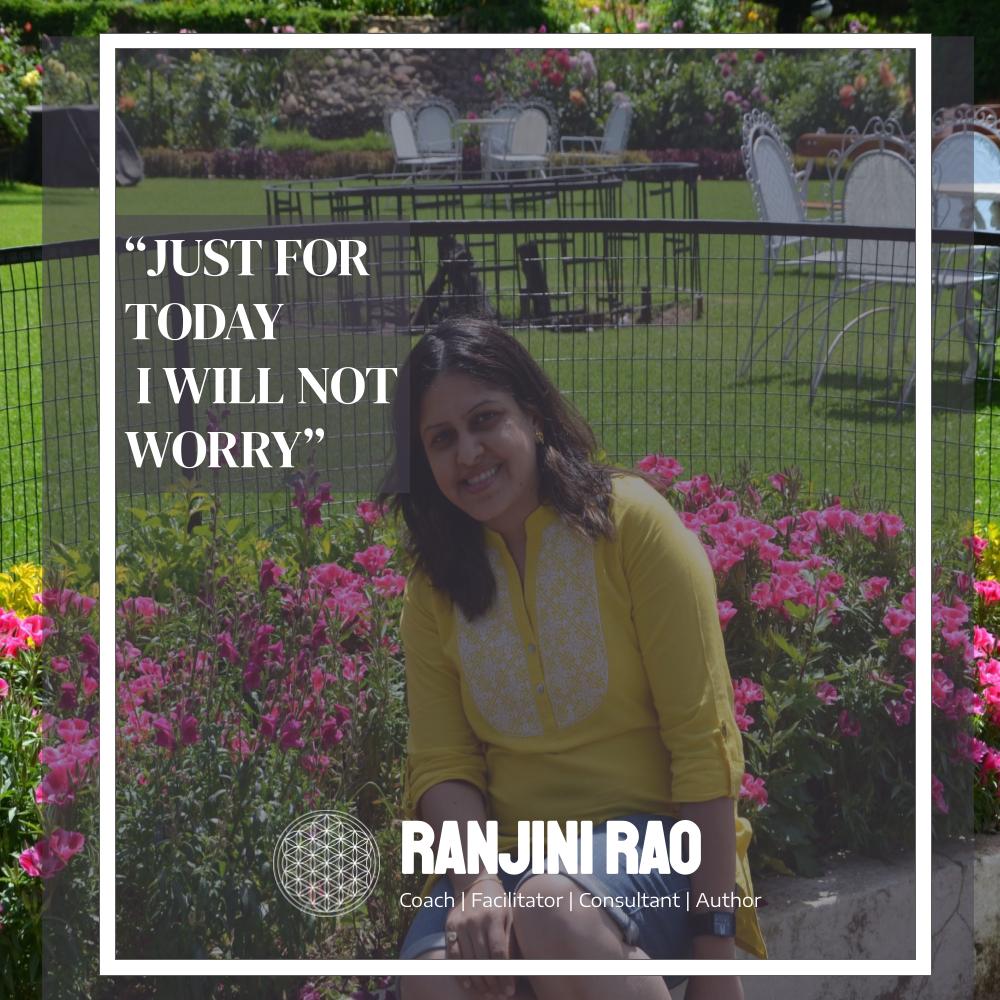 Worry causes stress and anxiety leading to an imbalance of the mind body and spirit and blockage to the energy system.
The best way to overcome worry is to accept that all of us are faced with difficulties and setbacks in our lives. How we respond to them determines how we ultimately lead our lives.
If you choose to respond negatively by getting upset and anxious towards one of life's setbacks you have chosen to damage the balance of your mind body and spirit.
If you respond positively by accepting the setback as an opportunity to learn you can live a happier and more fulfilling life.